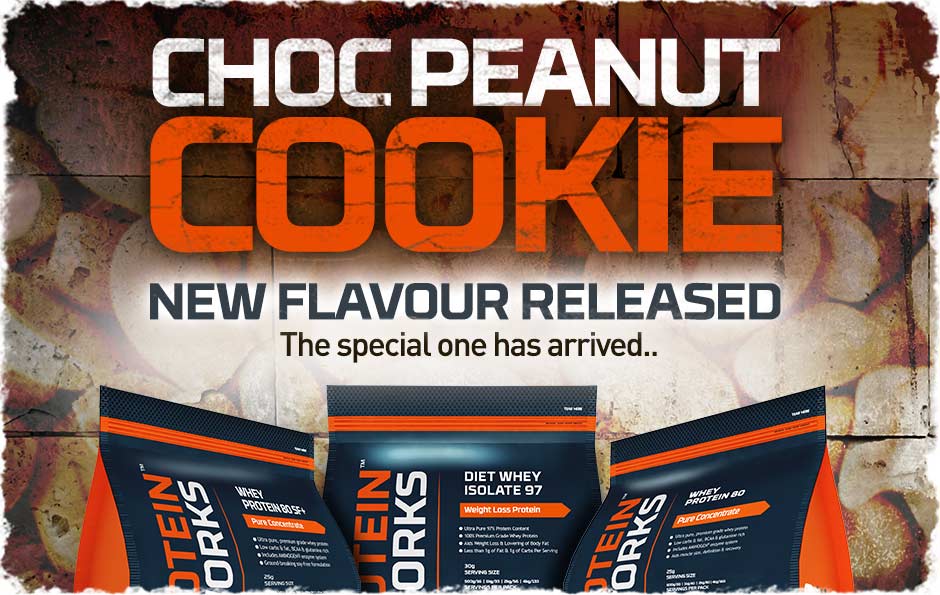 CHOC PEANUT COOKIE FLAVOUR
NEW 2015 LIMITED EDITION
Despite all our banging product innovations, creating lip-smacking natural protein shake flavours is where we started out and what we love doing most. We've kicked off 2015 off with a BANG following Millionaire's Shortbread's release just a few weeks ago. We're not hanging around though, so here's "the special one", the one you've been beating down our door about since we launched.
CHOC PEANUT COOKIE flavour is now live on site in three of our best-selling protein powders. If you like TPW™ flavours, put reinforced braces on your socks as this naughty little combo is going to blow them right off!
"You've been crying out for a natural Chocolate Peanut flavour and so here it is! Introducing CHOC PEANUT COOKIE, a cornocopia of smooth chocolate, the finest peanut butter and incredible soft baked cookie notes."
Brand new limited edition CHOC PEANUT COOKIE flavour is available right now in: