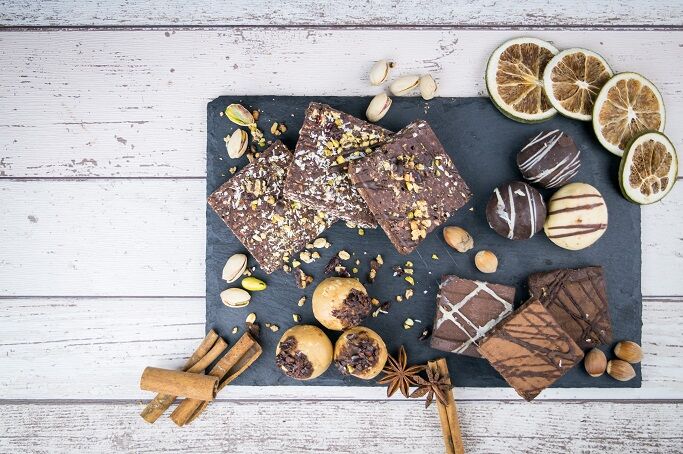 In 2014, we looked very closely at the sports nutrition market and listened to our customers more than ever before. It became clear to us that something was missing, something was not quite right. The growth in protein snacks has been massive over the last few years, but the integrity and quality of these, can in some instances, be questionable.
Simply throwing some protein powder into a standard snack and calling it "high protein" we don't believe is right. Although this approach is widespread, it's never been the way we think or operate at TPW™. In short, we believed it was time for some pretty radical thinking and the TPW™ Protein Bakery project was born and freshly made Truffles, Brownies,Nutties™ and more were on their way...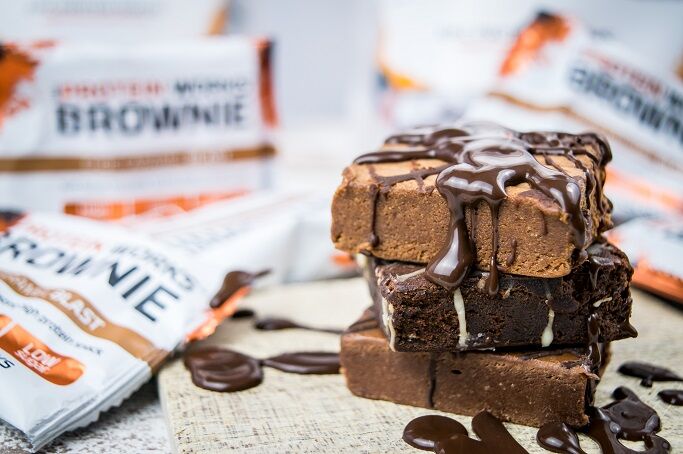 No Pain, No Gain
Throughout 2014 we experimented with a number of technologies, ingredients and techniques with the end goal of creating completely unique high protein snacks. Products that were faithful to true baking principles and of course with that incredible taste we all associate with fresh baking. Products that had protein at their core, and not as a retro-fit.
To tell the truth, we've had a lot of late nights and CAB (Crashed And Burned!) efforts on our journey, but we wouldn't have had it any other way. Innovating at such pace and pushing boundaries is what we love to do at TPW™.
Our Eureka! moment came in August 2014 when we finally cracked it with our heavily protected breakthrough protein fusion technology. That was the catalyst for us to invest and build a ground-breaking bespoke in-house protein bakery, developing and baking totally unique protein snacks you simply won't find anywhere else. And best of all, you have exclusive access to everything we bake!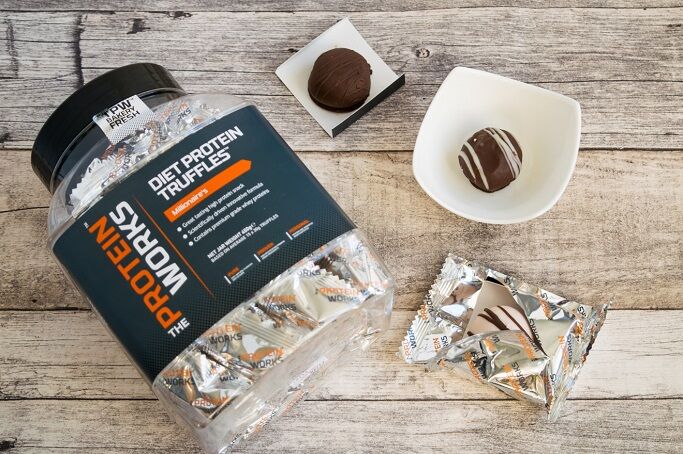 Ultimate In Fresh Baked
We are convinced that our customers don't want standard run of the mill products that can be found anywhere. From day one, we've been determined to be different. We believe that the benefits of fresh baked artisan style products far outweigh the mass produced "conveyor belt" products so widely available.
TPW™ Protein Bakery products are baked almost daily for the ultimate in fresh protein snacks. Our commitment to using the highest grade proteins, not cheaper non-whey alternatives, and the finest ingredients mean we think you'll not only love the taste, but appreciate the nutritionals.
We're passionate about traditional techniques, just as we are about cutting-edge technologies. Bringing artisan skills together with the very latest scientific research and methods has created something unique. Each ingredient has been tested for its purity and function before our team of food scientists combine their knowledge and skills to create products that deliver unbelievable taste, texture and above all nutritional value.
Show Me The Money
All of our baked protein snacks are made with our signature flavours and with the TPW™ quality seal of approval. We've adopted the same core principles that lie at the heart of all our products: exceptional quality, cutting-edge innovation and incredible value for money.
If you're not signed up for our pre-launch innovation alerts, we'd urge you to do so asap (below). With supply limited and demand sure to be high, VIP customers will be the first in the queue whenever we launch a new product from the Bakery.
I would like to be notified about new TPW™ product launches before anyone else.