Why you love it...
"I use these meal replacement shakes to help with weight loss and can't recommend them enough!" – Alex*
Why we love it...
Diet Meal Replacement is a high protein, nutrient dense, meal replacement shake designed to contribute to weight loss.

At only 213 calories per shake, packed with 25g of protein and slow digesting carbohydrates. This combination will increase the feeling of fullness but keep your calories low in the process.

The key to dietary success is sticking to it. Which is why all our shakes taste amazing. Smooth, delicious and designed to keep you going. With added cutting edge ingredients it's a perfect accompaniment to your weight loss journey.
NOW 35% OFF! - *SPECIAL OFFER*
CODE: PROMO35
*Code Valid on Orders Over £10 After Discounts
EXTRA 10% OFF WITH CODE: EXTRA
Frequently Bought With...
Protein Shake
Fat Burner
Protein Snack
Top Picks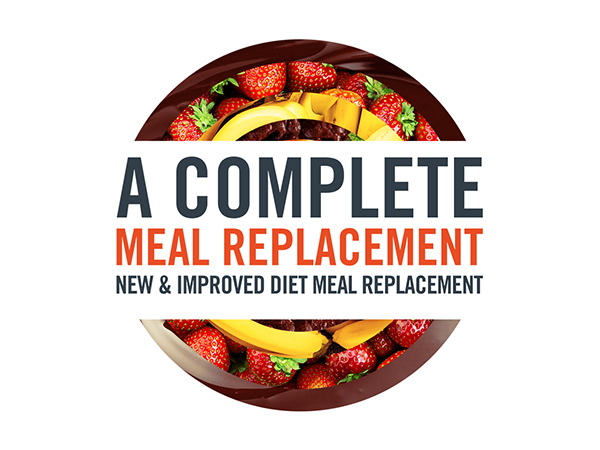 What is a Diet Meal Replacement Shake?
Our Diet Meal Replacement has been the catalyst for 1000s of men and women, helping them to lose weight and stick to their nutrition plan. What's the secret? Well, we've combined the latest cutting-edge sport science ingredients such as CLA, MCT's and many more with our best in class protein blend to create a Diet Meal Replacement shake that is light years ahead of anything you'll find on the market today. What makes this shake so popular though is the flavour, whether you play it safe with our much loved chocolate silk or venture out with a cheeky choc coconut, you'll be joining the taste bud party.
Why is flavour so important? Well at THE PROTEIN WORKS™ we understand dietary adherence better than anyone else in the industry. What does this mean? It's the simple act of enjoying your food when on a "diet" and it should never be underestimated. This is because the best diet in the world is useless on paper if you can't stick to it. Which is why each Diet Meal Replacement shake flavour is the result of months of taste and texture trials, before it is finished off with our patented Flavour Boost™ technology which has raised the flavour bar for all protein shakes.
Flavour Boost™ is the result of our obsession with people's tastebuds, when we set out to make any shake, it has to be the best tasting protein shake, or it simply doesn't leave TPW Towers. That's why we've spent years analysing the taste buds of people across the nation, finding out how each molecule interacts with your senses, allowing us to produce flavours that truly #exerciseyourtastebuds and leave you grinning from ear to ear.
DO MEAL REPLACEMENT SHAKES WORK?
If you're looking to lose weight, then a Diet Meal Replacement Shake is a simple and easy weight loss shake that will help you to shed those unwanted pounds. How? Well as explained in our Weight Loss Basics Guide, to achieve weight loss you need to be in a calorie deficit, in a nutshell that means consuming less calories vs the amount of calories you burn. On average, a meal will contain 500-700 calories, whereas our Diet Meal Replacement is a tiny 220 calories in comparison, saving you upwards of 300 calories whilst still providing a wealth of vitamins, minerals and most importantly flavour.
Sounds good so far, but we know what you're thinking "With so few calories I'll be hungry straight after. " This is where the magic of the TPW Geniuses comes into play. They've designed an optimal protein blend that brings together the perfect balance of slow and fast release proteins. What this mean is it combines naturally with the fibre already held within our Diet Meal Replacement shakes to help you feel satiated and full.
WHAT IS IN A DIET MEAL REPLACEMENT SHAKE?
INNOVATIVE PROTEIN BLEND – Made from a unique protein multi-phased formulation including our very finest whey protein isolate and whey protein concentrate. It is high in protein and offers a complete amino acid profile making sure you're getting the most from the proteins you're consuming.
KONJAC GLUCOMANNAN - A naturally occurring fibre that has been shown in studies to contribute to weight loss
MEDIUM CHAIN TRIGLYCERIDES - MCT's are used by endurance athletes across the world, this is due to their ability to release energy over a sustained period of time.
CLA - Microencapsulated Conjugated Linoleic Acid is one of our best selling diet supplements, it is used by many to help improve their body composition due to it being a concentrated source of healthy essential fatty acids.
VITAMIN BLEND – Our Vitamin & Mineral Blend consists of a whole host of essential vitamins your body needs. From Vitamin D3, B12 to Calcium and Ascorbic Acid. All these work to normal functioning of your nervous system, immune and gut function which is why it was a no brainer to include in our Diet Meal Replacement Shake.
WHAT MAKES OUR DIET MEAL REPLACEMENT SHAKE SO GOOD?
At under 220 calories per shake, our Diet Meal Replacement has been squeezed of any unnecessary macronutrients, leaving only the very finest, purest and innovative nutrients that leave you feeling satiated and fueled. It's made using a tri-protein blend, using whey, plant and milk based proteins to create a synergistic blend to help support and maintain muscle mass, even whilst in a calorie deficit.
However, that's just the beginning, the magic really starts when you look at the tiny details, we added Konjac Glucomannan, a naturally occurring dietary fibre that has been found in studies to contribute to weight loss. Followed up with our Vitamin Blend, containing 14 vitamins that help to fight fatigue and support your body's immune system, both of which come under duress during a sustained calorie deficit. Finally, we finished off with 2 of most popular diet supplements, CLA and MCTs. CLA is an essential fatty acid, shown to help with body composition, whilst MCTs, or medium chain triglycerides are a soluble fat molecule that provide rapid fuel and energy to power you through the day.
HOW & WHEN IS DIET MEAL REPLACEMENT SHAKE BEST TAKEN?
The honest answer is your Diet Meal Replacement shake can be taken any day, any time. Therefore know that it can fit into any daily schedule and any diet plan. But that said, for a lot of people it makes logical nutritional sense to take their Diet Meal Replacement shake first thing in the morning to set them up for the day. To get the best from our Diet Meal Replacement, we recommend using two scoops with water, if you really want to take your shake to the next level, try adding a cheeky splash of one of our Zero Syrups providing an insane flavour sensation, with zero sugar, and zero calories.
BENEFITS OF A MEAL REPLACEMENT SHAKE
- Simple and convenient weight loss shake, that provides a complete meal replacement when used as part of a balanced diet.
- A great source of essential vitamins and minerals to contribute to gut function and the immune system.
- Under 220 Calories per shake, helping you to sustain the calorie deficit you need to achieve your weight loss goals.
- Naturally low in fat, our Diet Meal Replacement shake has been slimmed to down to just the essential nutrients and is packed with flavour and weight loss innovations only.
- Available in 11 insane tasting flavours, all made with our new & improved Flavour Boost™ technology to produce a next level tastebud experience.
WHAT NUTRITIONISTS SAY
Our Diet Meal Replacement shake was created based on research from the International Journal of Obesity and the Behavioural Nutrition Journal: "Appetite". In a large-scale meta study, a study of many studies, it was found that weight loss was highest in those able to stick to their diet and strategies to increase dietary adherence deserved more emphasis.
Put more simply, what this means is the calories, macros, food and fuel you choose to include in your meal plans are of course important, but so is your ability to stick to that way of eating. Which is why, irrespective of whether you follow a high carb or high fat diet, if a silky smooth, science-backed Chocolate Silk Diet Meal Replacement shake helps you stick to your diet, it could probably be the most powerful and valuable tool in your dietary arsenal.
* Disclaimer: Customer reviews are independent and based on personal experience. Individual results may vary. Products designed to be taken in conjunction with a balanced diet and training plan.
Lovely shakes. Absolutely in love. They all taste amazing. You cant go wrong with these shakes. Cant wait to see some weight loss results... If you have not already purchased these, I recommend you do. You would love these :) .. Please use my Referral code to get Some free Protein on your First order. Referral Code- TB1414114
I have Banana Smooth, Butterscotch Ripple & Choc Marble Cheesecake. Cheesecake is my favourite at the moment but no doubt that will change. They're all great.
For a FREE pack of 360 protein, use code: 1357933 with your first order over £10. Any flavour you like.
Good All in One Diet Meal Based Powder
I have used this for a range of my dieting phases and used to prefer the original higher protein version for my lean mass gaining and intense fat loss dieting phases due to it working well to aid in allowing for my high target protein requirements to be met, this version still provides a decent amount of protein per serving but also includes additional carbohydrates which i feel make this more suited for use prior to a range of my weight based workouts to provide me with a decent improvement in energy levels as an alternative for a solid food based meal, this mixes well enough with just water but i prefer to mix with semi skimmed or skimmed milk to form more pleasant tasting shakes. This is great in a range of the flavours but i really recommend going for the Millionaires Shortbread and Cheeky Choc Coconut as two of the best from the range that i have tried in the past.
I Hope That This Review Was Of Benefit, For Free Protein Please Use My Referral Code: JM15339 at checkout.
Mixes well and tastes good!
Best Diet Meal Replacement!!
I've tried quite a few diet meal replacements from different places, but this one is definitely the best! Just one scoop and 300ml of skimmed milk and I get a lovely shake! I got banana & it definitely reminds me of having Nesquik as a kid! I've been dieting for a while now but plateaued and couldn't seem to make a start on shifting the last stone, I've been using this to replace one meal a day for 2 weeks & ive already lost 3lbs - I actually feel fuller for longer after this than I do a meal! Will definitely be re-purchasing! Use my referral code when you register for some free protein! NW1392466
Serving Size: 60g (2 grey scoops)
We recommend 2 - 3 servings daily. Add 350ml of water or milk into your TPW™ Master Blender. The less liquid you use, the thicker your shake will be, so adjust to suit your own taste.
For Men: Add 2 scoops (60g) to 300-350ml of water or milk in your TPW™ Master Blender, mix well and consume.
For Women: Add 1 scoop (30g) to 150-175ml of water or milk in your TPW™ Master Blender, mix well and consume.
IMPORTANT: Before use, please check the included scoop is GREY. If not, please contact us on 0845-4672411.</>
WARNINGS
The beneficial effect of Glucomannan is obtained with a daily intake of 3 g of glucomannan in three doses of 1 g each, together with 1-2 glasses of water, before meals and in the context of an energy-restricted diet.
Claims are based on 60g serving size.
Related Products
For a vegan alternative - weight loss is made easy with our Vegan Meal Replacement shake. Or if looking for that further boost- our range ofFat Burners and Whey Protein Isolate help you to maintain a calorie deficit and reduce fat in all those unwanted areas. If hunger strikes, don't forget to have your trusty pocket Protein Bar at the ready.
Q. When should I take Diet Meal Replacement?
A. It depends upon your lifestyle and goals, but we recommend consuming between 2 to 3 times a day.
Q. Why do I need to take protein?
A. Protein out of any other macronutrient has been shown to have a greater satiating effect, meaning it keeps you fuller for longer. Plus whey protein specifically has been shown to 'thermic effect' meaning it actually requires calories to digest.
Q. Can I take Diet Meal Replacement with other supplements?
A. Yes. Whilst Diet Meal Replacement has been designed to be a comprehensive meal replacement shake designed to contribute to weight loss, you can use other products to help your diet. From Protein Cookies to help meet your elevated protein needs to nut butters as a great source of dietary fat, most other products will work well with Diet Meal Replacement.