The finest roasted peanuts, luxurious caramel, cheeky cookie pieces and that Protein Works magic. A source of protein, high in healthy monounsaturated fats and 100% free of palm oil. Time to feel the MOTION ON THE OCEAN with our ultimate peanut butter.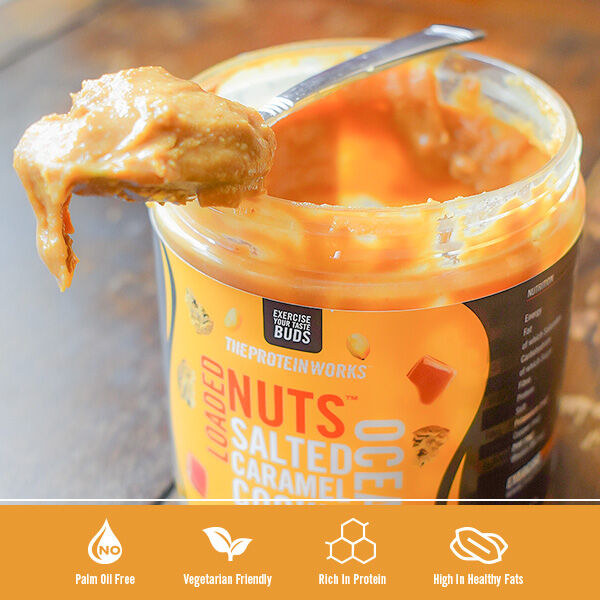 Spread IT With Loaded Nuts
Willie Wonka might have cookie oceans and rivers, but did you ever think you might? Well, we've perfected a non-naughty, lip-smacking caramel that will have you savouring every drop. Rich, gooey and packed full of flavour we then loaded this caramel with baked cookie pieces to bring a level of crunch and flavour that even we didn't think was possible. Sounds good right? Add all this to our roasted nut mixture and you'll be very quickly transported to nutty heaven. Each tub is then finished off with a pinch of Himalayan Pink Salt and Guerande Salt, a salt hand-picked from the west coast of France, used by chefs across the globe to take caramel to a true, next-level flavour nirvana.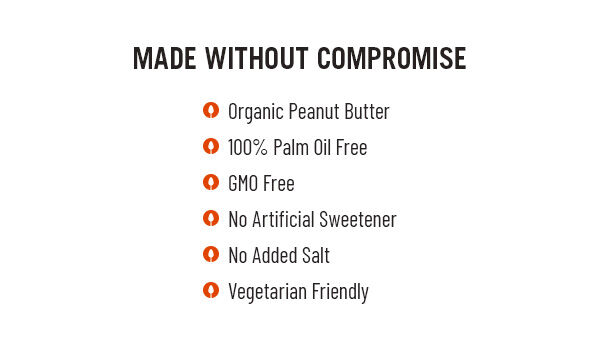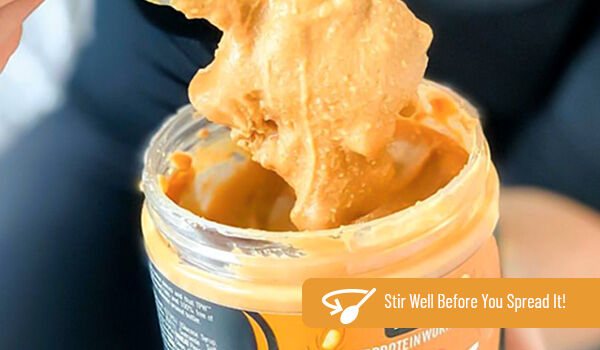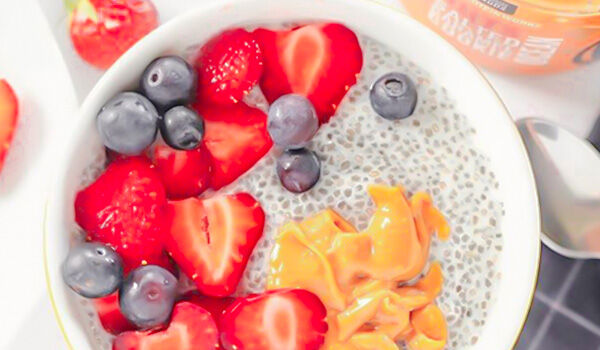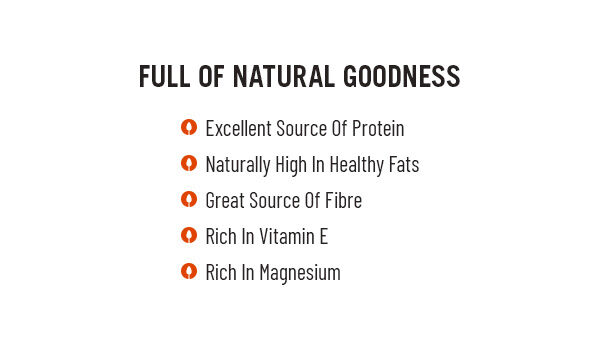 Super Premium Nut Butter
We've taken the Ben & Jerry's® super premium ice-cream concept that we all know and love and applied it to peanut butter. Each tub of Loaded Nuts is crammed full of treat pieces wrapped up in delicious organic peanut butter to create unique flavour combinations that will have you grabbing for a spoon at all times of day and night. By the way, it's massively healthier for you than ice-cream as well!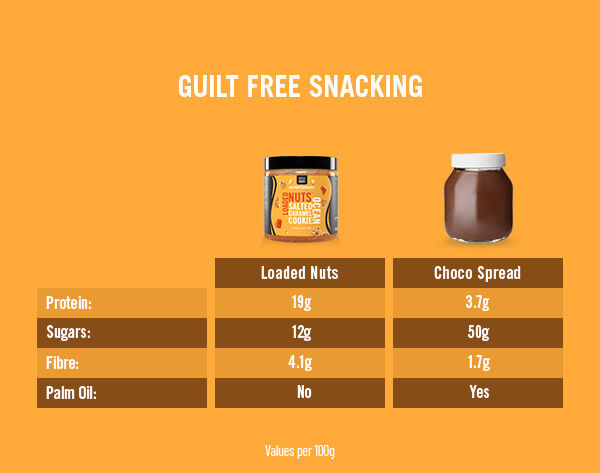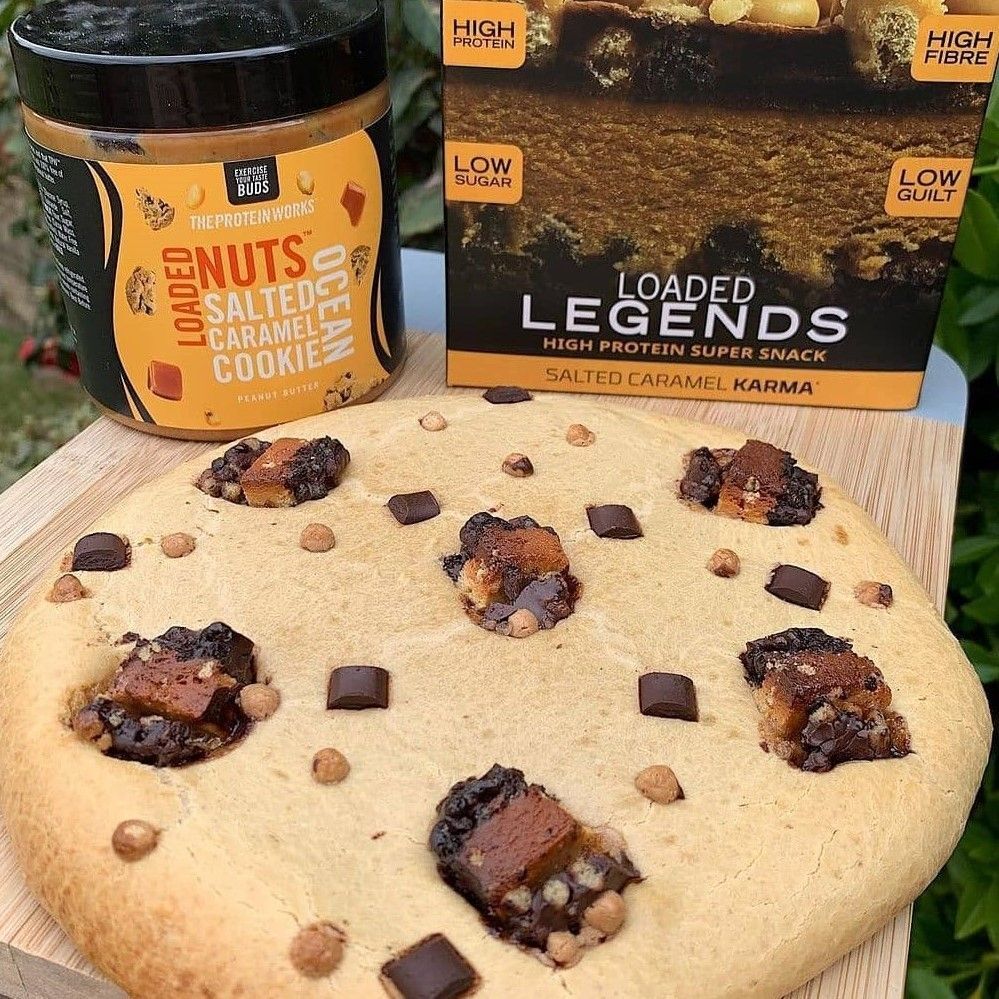 Come Inside The Nuttery
Nearly every nut butter you've ever eaten in your life will have been produced by a third party manufacturer. That's a faceless, hidden away factory that has no connection with the brand you are buying it from, other than a contract. We don't think that's right. It's not transparent. It means product quality has to be reduced so every part of the supply chain can get their piece of profit. For us, it's just not the way we roll.
At Protein Works, things are a little different. We are so passionate about what we do and we love to challenge the establishment. So we built our own peanut butter innovation and production facility right here in Cheshire, called The Nuttery. We do everything. Our talented team of nutritionists and chefs, create every Loaded Nuts™ from raw idea to finished pot, with an amazing focus on the finest quality ingredients and the most incredible taste. Put simply, you're getting the real deal.
The Awesomeness Of Peanuts
Nutritionally, peanuts pack a huge punch. Loaded with healthy monounsaturated fats, they are ideal for helping lower cholesterol, plus they are rich in vitamin E which contributes to the protection of cells from oxidative stress. They are also rich in magnesium which plays a role in the process of cell division and contributes to the maintenance of normal bones, teeth and protein synthesis.
* Disclaimer: Customer reviews are independent and based on personal experience. Individual results may vary. Products designed to be taken in conjunction with a balanced diet and training plan. Nutritional Information per serving based on unflavoured.