Filter Diet Meal Replacement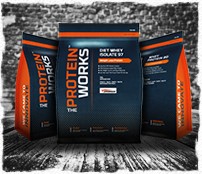 When's The Best Time To Take Diet Meal Replacement Shakes?
The TPW™ Diet Meal Replacement Shake has been music to many dieters ears and stomachs. That's because what has been created is a comprehensive meal replacement shake that' ideal for any diet. High in protein and low in carbohydrates and sugars it's now a staple supplement in the cupboards of people looking to lose weight.
Each Diet Meal Replacement shake is also made with our renowned natural flavours and colours. What this means is you get a science-backed diet meal replacement shake (fused with our award-winning green tea capsules and CLA) that not only supports your nutrition and training goals, but it tastes amazing too.
Finally, whilst our Diet Meal Replacement shakes are available in a range of flavours which includes Banana Smooth, Vanilla Crème and Millionaires Shortbread, we will also be looking to expand the 'menu'. So if you have an idea for a flavour, or just want a Diet Meal Replacement in one of our current flavours, take to social media and let us know. As we always say the door to the TPW™ Lab is always open.
Diet Meal Replacement Extreme was 141 days in the making – why do we know that? Let's just say we remember the date we set our Nutritional Wizards a challenge; break Meal Replacement records! We wanted a Diet Meal Replacement Shake that stripped the fat & sugar content back to its bare bones & was packed with vits & minerals that flooded your body with nutrients. Now here we are, smashing through flavour bursting that tease 'n' please our taste buds! Unrivalled in taste and texture & made with 100% natural flavours, these quite frankly knock our shakers off!

We set out to not only re-write the rules of food and fitness with this incredible shake, but to build a Vegan Meal Replacement Shake that would become a formidable force of nature. 6 months of planning down and over 100 taste tests complete & here we stand, loving this shake from head to toe because of its uncompromising nutritional profile. Packed with over 18.6g of 5 different sources of plant protein and fortified with our full vitamin and mineral blend (notably calcium, potassium, zinc and of course Vitamin B12), we then then topped it off with 100% natural, taste-bud-busting flavours. The final result, we confidently, proudly and unapologetically say that this Vegan Meal Replacement is unrivalled by anything else on the market.

Diet Meal Replacement is a high protein, nutrient dense, meal replacement shake specifically designed to contribute to weight loss. It combines the very latest sports nutrition research and our taste-busting natural flavours into one best-selling protein shake. It's unique multi-protein source formula includes premium whey protein, milk protein & best in class plant-based protein.